Sunday Service: 10:00 AM
Youth Only on Wednesdays @ 6:00 p.m.
Once a month we have Bibles & Brunch in our Fellowship Hall. The church provides the food for us to enjoy. We gather around the table and get to know one another better while we enjoy brunch. Then we have some type of short teaching or we have some questions posed that cause in depth conversation coming to some answers. The first Sunday of the month 10:00 a.m. come and check it out.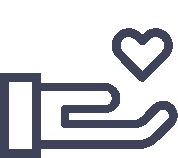 "Whoever is generous to the poor lends to the lord, and he will repay him for his deed."